By: Amy Currie, www.tourradar.com
Welcome to a dramatically beautiful destination you'll never forget. North of the Arctic Circle, the Lofoten region consists of a series of rugged islands off the coast of northern Norway. The picturesque archipelago is made up of four main islands – Austvågøya, Vestvågøya, Moskenesøya and Flakstadøya – as well as countless smaller (but equally enchanting) isles.
The area is known for its spectacular scenery, pristine environment and excellent fishing. Lofoten is an ideal place to see the magnificent northern lights and experience the midnight sun. It also provides a fascinating insight into Norway's past and the fishing trade that plays a vital role in the nation's history. But, before you go, we've compiled a list of everything you need to know.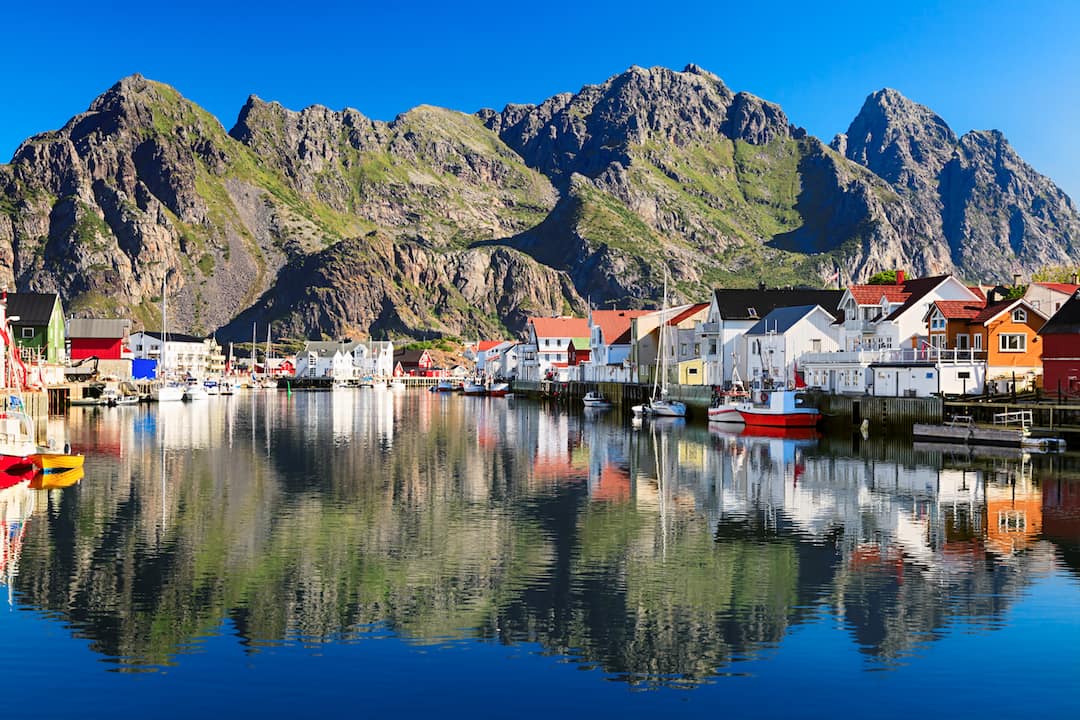 Les mer her,
---
Siste

fra NRK Nordland
Bjarmann-Simonsen over Pinnerød

I en meningsmåling som Avisa Nordland har bestilt via Infact, sier 30 prosent av de spurte at de ville hatt Daniel Bjarmann-Simonsen som ny ordfører i Bodø. 28 prosent hadde valgt Ida Pinnerød, mens 18 prosent ville hatt en annen kandidat.
SISTE

NYTT
Utlyst for 25 dager siden. Som prosjektleder i Secora AS vil du være totalansvarlig for prosjektgjennomføringer, økonomi, fre...See this and similar jobs on LinkedIn.

4.-divisjon direkte: Her ser du Medkila-Svolvær. Klarer Medkila å følge opp seieren fra første serierunde. Hjemmekampen mot Svolvær ser du her. Avspark 19.30.